Our university is situated in the Manor of San Pio V, a spectacular medieval structure set in a beautiful park in the heart of Rome, directly across from the Vatican.
You'll have the opportunity to study at a university with a strong focus on innovation while immersed in a setting of exceptional beauty steeped in history and ancient conquests.
The Manor was built on Pope Pius V's direction in the sixteenth century and served as the Pope's summer residence until 1655 when it was purchased by the Chigi family. The Manor was taken over by Queen Margherita of Savoy in 1870, and it was converted into a hospice for the blind – Sant'Alessio Regional Centre, Margherita di Savoia per I Ciechi.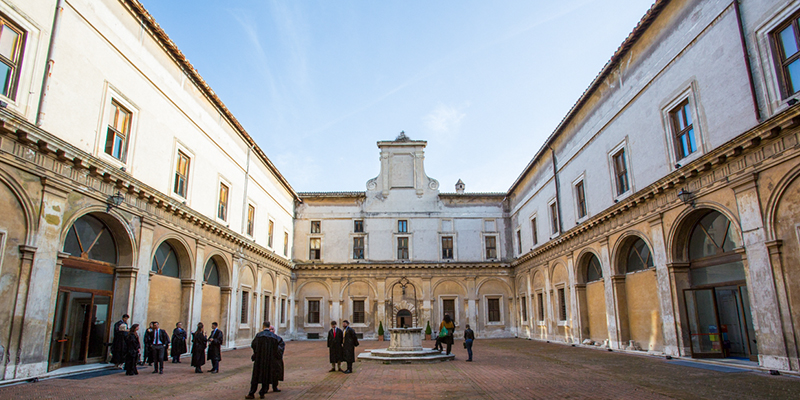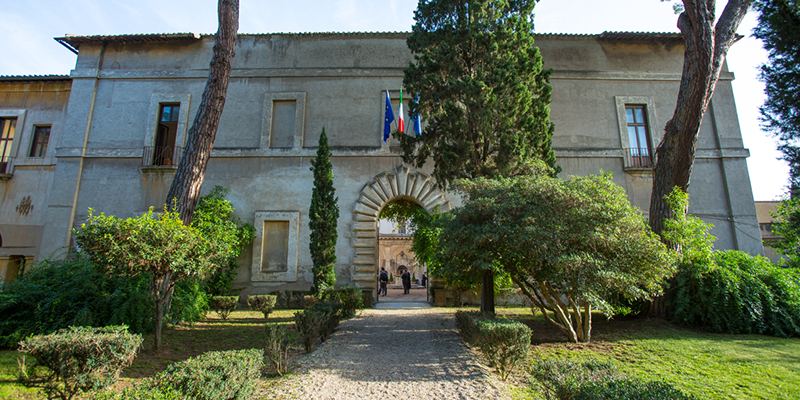 The Ancient Library is where significant conferences and high-profile events are held,
as well as where students defend their dissertations.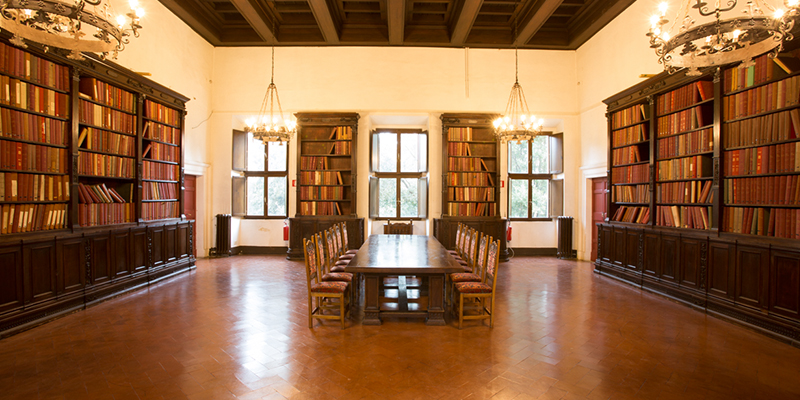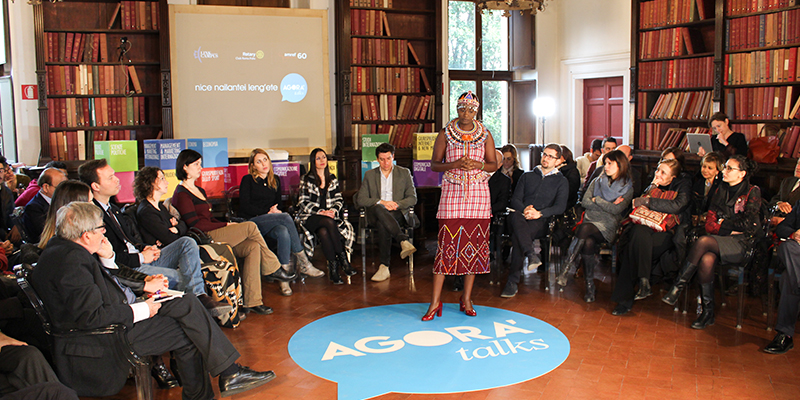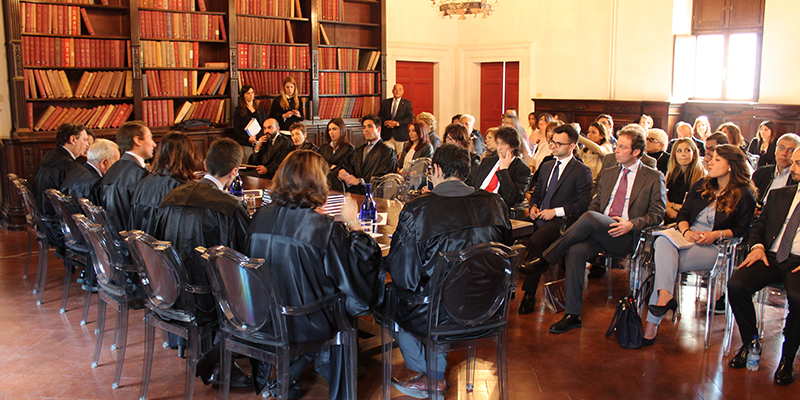 The Gymnasium is located in the center of the Manor of San Pio V, and it can accommodate up to 250 people for seminars and conferences.
Our Study Rooms provide an environment in which students may focus solely on their studies. They have all the necessary facilities including a computer lab that is open until 8 p.m.
The majority of lessons are held within the Romagnoli building.To stimulate direct discussion between professors and students, all classrooms are well-equipped and limited in size to accommodate up to 25 students.
Additionally, the room arrangement allows professors to adopt a teaching style that blends lectures, simulations, and lab activities with the usage of PCs to create a learning experience focused on close collaboration between students and professors.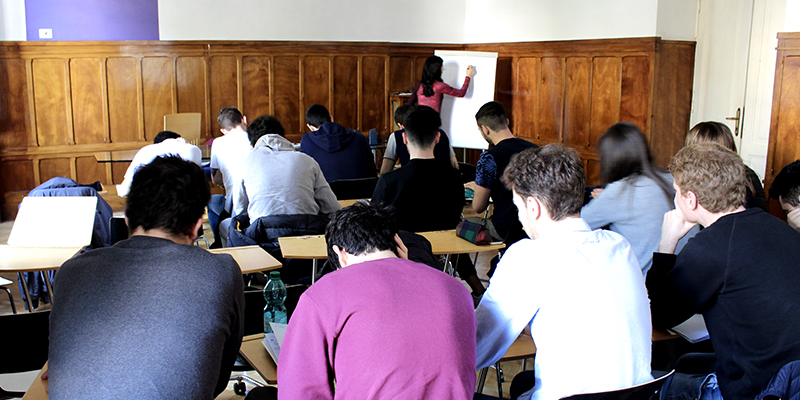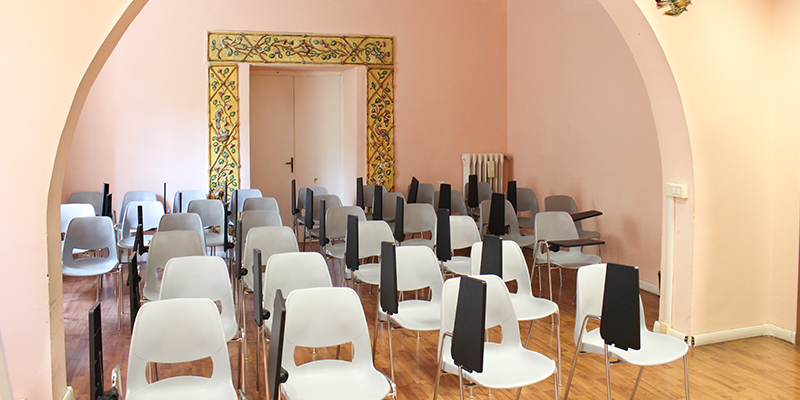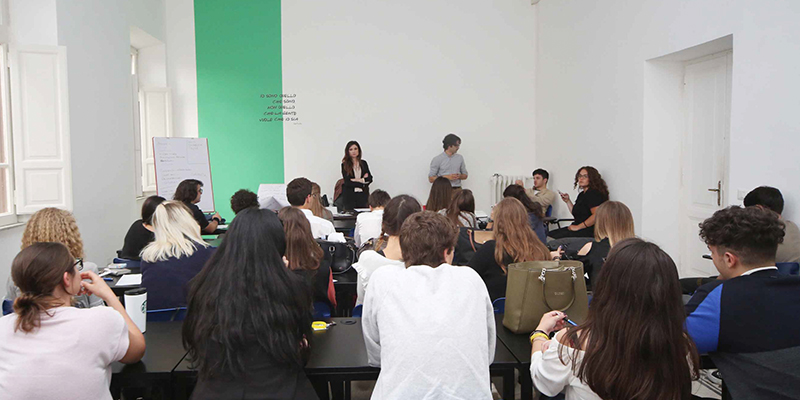 A wide courtyard and the Manor's secret garden may be found through the main entrance.
The Art Café at Link Campus is located within the Manor of San Pio V and serves as a space for our students and employees to have lunch, meet for an aperitif, or relax and enjoy.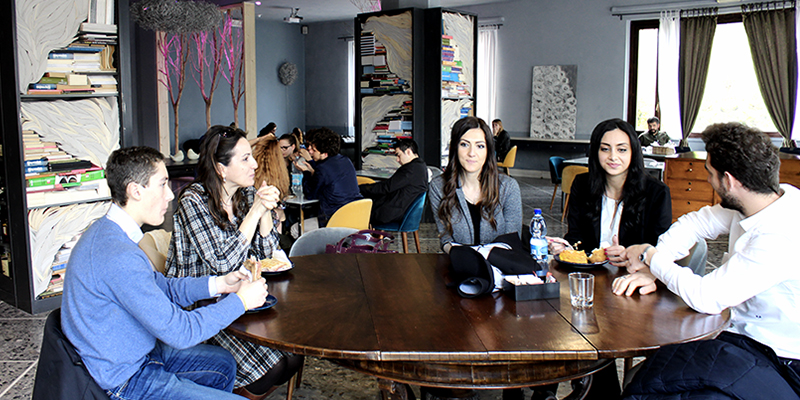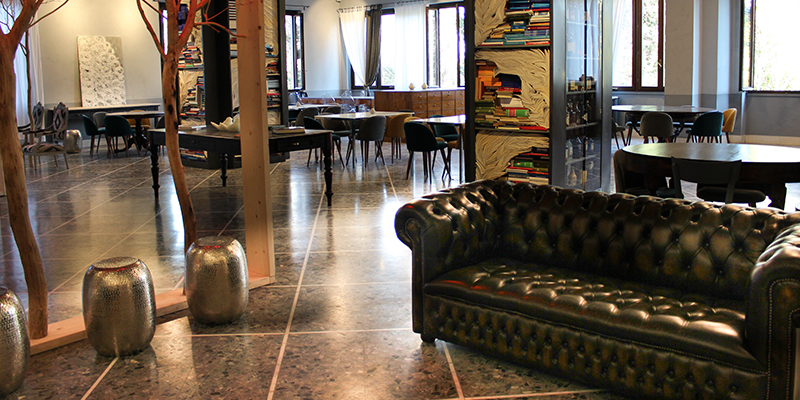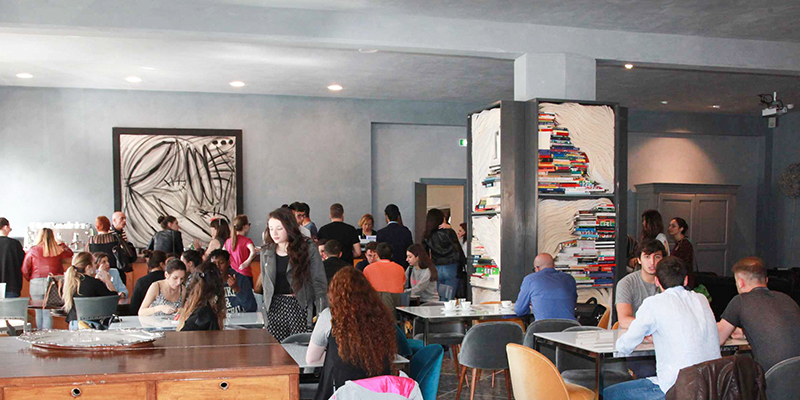 INFO POINT & STUDENT CENTER
The Info Point & Student center is located near the entrance in Via del Casale di San Pio V, and it is here that you will begin your university adventure.
It's a welcoming environment with engaging spaces where you can meet our consultants who will assist you in learning more about the University, its courses, and all of the services available.